Chiropractor Near Me - Sarah Monaghan
Specialists in Back Pain, Neck Pain, Headaches and more across Mijas Costa, La Cala, Fuengirola, Marbella Calahonda & Riviera.
Chiropractic is a form of assessment, diagnosis and treatment for disorders of the neuromusculoskeletal (nerve, muscle and joint) systems.
What to expect when I visit
Sarah will take a history of your symptoms and examine you before providing a verbal report of findings, along with any recommendations for treatment if required.
Appointment Types & Prices
Diagnosis & Treatment – €80

Treatment – €50

Shockwave Therapy – €70
(or 5 x Sessions at €60 each) 
I came there hade trouble walking because of back pain, the next day I was able to go play padel tennis no problems! She was really professional and friendly, really reccomend this place!
Joanne Mitchell
April 30, 2022.
Highly recommend, brilliant chiropractor, first morning to wake up without any neck pain in 3 months just after 1 session with Sarah 😊😊😊
Sue Bermudez
January 24, 2022.
I needed help with exercises to prepare me for future knee replacement surgery (the exercises given by the surgeon gave me a lot of pain and so I stopped doing them out of frustration). I had an assessment with Sarah and she took my history, looked at the exercise sheets, gave me some advice and showed me alternative exercises I could do at home to achieve my goal, and without pain. Meeting Sarah was like a warm fuzzy hug and she gave me the care and motivation I needed to go home and actually do the work! Excellent customer care, can recommend 100%.
Tomas Dubinskas
January 11, 2022.
Sarah is the best
I contacted Sarah when I was 23 weeks pregnant and had been suffering with lower back pain for weeks. I had tried all sorts of stretches, exercises etc at home but nothing seemed to help and even walking was becoming difficult. I had a consultation with Sarah and she knew exactly what the issue was, SPD/SI strain. I had much more mobility after the first session and it completely cleared days after the second. I just wish I had gone sooner! Highly recommend. 😀
Magdalena Chrapowicka
April 3, 2021.
Sarah is a wonderful specialist. She helped me with really bad back pain, i could barely move before the session. After one session the pain was gone.
Andy Roberts
February 4, 2021.
I always book a body tune up when I return from stressful work trips. Great results and always recommend Sarah to friends.
Craig Rayment
November 23, 2020.
I had problems with my knee after a running incident. I have private health care and had many doctors try to resolve the problem. I had been in pain and discomfort for 3 years and a friend recommended me to Sarah. I have had 4 sessions and I am able to start running again. She has an amazing knowledge of the human body and her professionalism is 1st class. I would strongly recommend her to anyone.
Louise O´Connor
November 14, 2020.
Highly recommend Sarah, extremely knowledgeable. Professional, friendly and she has magic hands!
Swipe left to read our reviews on mobile devices...
Dominic Packwood
April 18, 2022.
recommends
Thanks Sarah After 5 visits for a trapped nerve I feel as good as new. Would highly recommend for any muscle or nerve issues
Inge Mortier
January 21, 2022.
recommends
My biggest gratitude goes to Sarah ! She has been treating me for neck and back pain and she really knows what she's doing . Sarah is very friendly , hands on and professional and she uses many techniques from massages, manipulating, cupping and acupuncture to shock wave therapie. I am so happy I found her and I feel already very different after 2 treatments.
Tina Grigor
September 21, 2020.
recommends
Been thinking to go for a general check up, and I found her! Lucky 🍀 me! She is THE BEST! I had shoulder pain and back pain, that I was aware off, but neglected them for years as though is nothing bad just related to my work...actually pretty much my whole body was so stiff and tender muscles. She treated me in a couple of sessions (in the end of the first session I've booked my second one, my own decision) with no bother. She gave me advices and she even checked on me the next day to see how I feel. So professional and definitely she had magic hands. Little acupuncture and few cracks and I'm like brand new. I do believe that I can fly now haha 😆. Even bought a massage gun from herself, I'm using it every day for few minutes and that just gave me the boost that I needed. More flexible and no pain. So thank you so much again Sarah! 🙏 what a blessing you are!
Colette Snape
July 3, 2020.
recommends
All i can say is "I CAN RUN!!!!" a year of being injured i had terrible pelvis pain and lower back pain which started to affect everyday life...Doctors and physio's baffled with what was wrong and only masking my pain with medication.....Then i was told about this amazing lady and she only went and fixed me ,within a couple of weeks i could run pain free, i can now run my mountains!! 😃so a massive Thank you Sarah 😊
Alison T Kneller Harris
July 2, 2020.
recommends
I have had neck and back pain for many years and have seen many many different types of physio, massage, acupuncture, injection, chiropractors - you name it I've seen them ..... My son lives in Spain and needed help with his pains - we booked to see Sarah - and both of us were so impressed with her knowledge and the treatments she combines - after seeing my sons treatment I then followed and it has been the first time I have walked away from treatment with total relief in my neck and back 👍🏼 Highly recommend - can't wait for my next treatment x
Kieran Fairnington
May 27, 2020.
recommends
I was reccomended Sarah by quite a few people and was really happy to have found her. I was having back / neck issues since looking after our baby and Sarah's treatment was spot on. I'd reccomend her to anyone and definately will use her again if needed.
recommends
I picked up a golf injury in my adductors just before lockdown in Spain and suffered with it for 8 weeks thereafter when everything was shut down. It just wasn't getting better, despite resting it. After one session with Sarah, it was already a lot better. Two more sessions later and it's completely fixed. I would highly recommend Sarah.
Charlotte Anne Hulme
April 30, 2020.
recommends
I have been treated by Sarah for years. She is friendly, professional and exceptional at what she does. Wouldn't go to anyone else xx
Paula Boakes Fairbrother
February 15, 2020.
recommends
Just great. Comfortable friendly service Sarah puts you totally at ease.
Lisa Wiseman
January 29, 2020.
recommends
I suffer from Fibromyalgia and arthritis of the cervical spine. Sarah is amazing. She treats my condition, understands my concerns and knows my limitations. Sarah puts me at ease with her exceptional professional advice and she keeps me mobile and helps with long term pain. If you are suffering with even the slightest /chronic back pain I'm sure she will be able to help get you back on track.
Bsc. DC (Doctor of Chiropractic)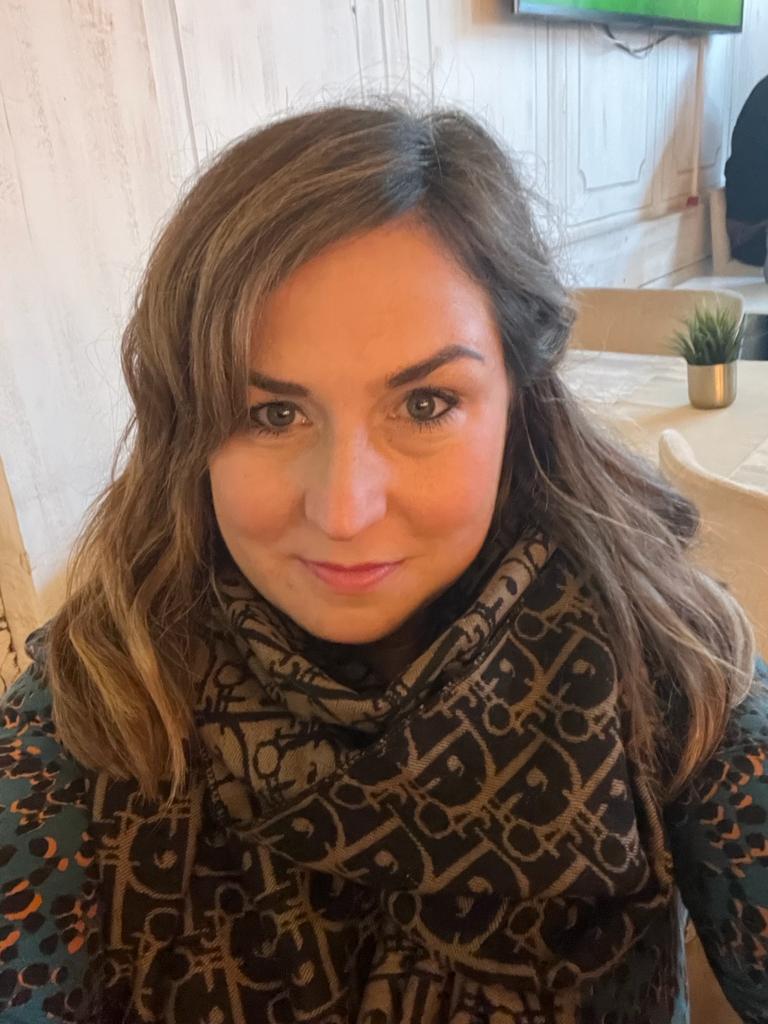 Hi, my name is Sarah, and I graduated with a First Class Honours Degree & Doctorate in Chiropractic in 2005 also achieving the award for radiologist of the year. I specialise in the treatment of Joint, Muscle and Nerve Pain Injuries using Chiropractic Manipulation, Muscle Release and Sports Massage.
Following graduation, I co-owned two successful Chiropractic clinics in Liverpool.
In 2013 I established Younger Chiropractic Clinic in Wirral, England and built it up to be a hugely successful and highly recommended practice.
I have treated a range of professional athletes and golfers over the years and help them improve significantly in their specialist fields.
I relocated to Spain in January 2020 with my family, and I am now enjoying treating the patients of the Costa Del Sol!
I look forward to seeing you soon.
MSc, BSc (Hons), MACP, AACP, MCSP, HCPC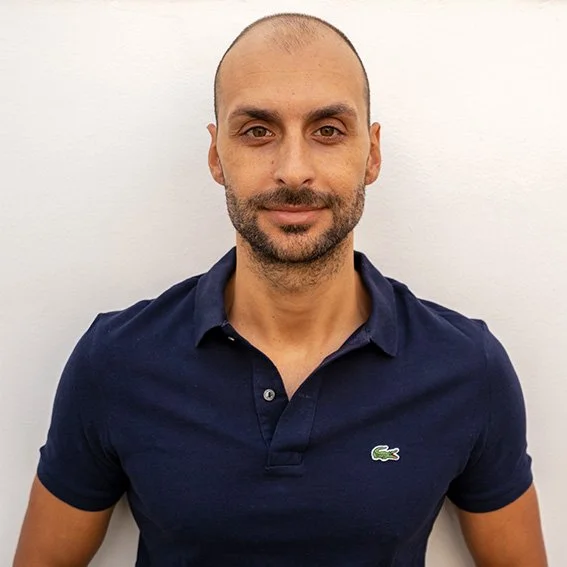 Daniele, our Physiotherapist, is a Member of the Spanish Association of Physiotherapy. He has expert Physiotherapy knowledgable and has vast experience treating injuries. He is a Specialist Musculoskeletal & Sports Physiotherapist.
He specialises in spinal pain, peripheral nerve injuries, knee injuries, shoulder pain, tendinopathies and post-surgical rehabilitation.
He also has significant experience in treating patients with highly complex presentations, rheumatological conditions, fibromyalgia and neuropathic pain helping create lasting changes in how patients mentally approach pain and achieve the highest quality of life.
Throughout his career, Daniele has developed a vast experience in helping both professional and recreational athletes in every discipline, including running, cycling, rowing, boxing, dance, gymnastics, swimming, rugby, hockey, cricket and football. He has helped children with postural problems, hypermobility and overuse injuries (e.g. Repetitive Strain) and has worked with individuals suffering from headaches and temporomandibular joint disorders. He has experience in assisting the elderly with chronic disease and degenerative joint pain and has also worked with celebrities, such as Ian McKellen and Joe Wicks.
Daniele was a Physiotherapist in London on Canary Wharf and worked alongside many top surgeons assisting with the rehabilitation of many surgical recoveries such as meniscal tears, ACL reconstructions, chronic shoulder injuries and many more life-changing injuries.
Multilingual and a fantastic communicator, you will leave having been fully informed of the nature of your injury – in terms you understand – the available treatment options and the likely recovery time.
Daniele delivers bespoke physiotherapy programmes based on expert knowledge of various treatment options. Manual therapy forms an essential part of his approach to treating most injuries. He will often use a combination of soft tissue techniques, spinal manipulative therapy, trigger point and massage. Additionally, he is proficient in using acupuncture, neuromuscular taping techniques, Pilates, and specific strength and conditioning programs to help ensure your long term benefit.
Daniele is fluent in English, Italian and Spanish. He enjoys practising sports in his free time, and he spends most of his holidays with his family and travelling the globe.
SPORTS MASSAGE THERAPIST & PERSONAL TRAINER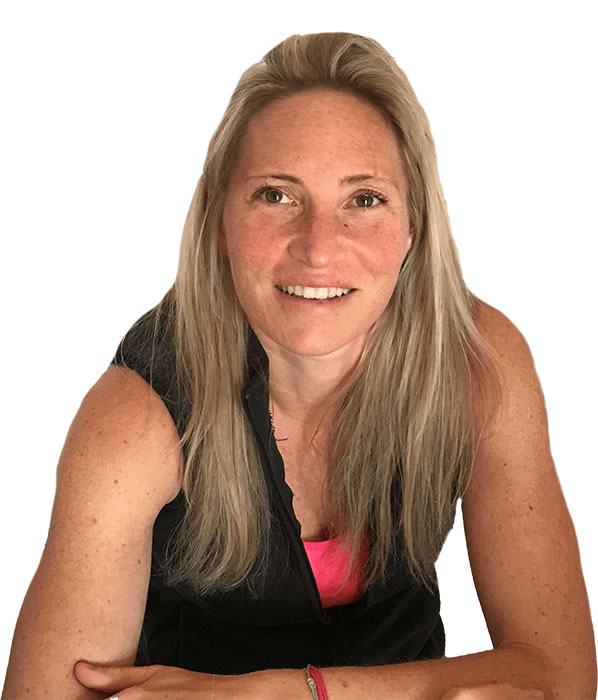 Isy graduated from the Australian Institute of Fitness in 2015 and works as a Sports & Physical Therapist holding the qualifications as a Sports Massage therapist and Personal trainer.
With over 15 years' experience in the Health & Fitness industry, Isy has also worked as a sports therapist for a range of elite sports including England Paraplegic Badminton Team, Injured Soldiers, PGA Professionals, Rugby Sevens, European Ladies Tour, Superbikes and Ironman Events.
Isy has a passion for helping people and guiding them through their recovery. She has wide range of experience in treating various injuries and focuses on treating the cause of the injury rather than just the symptoms. Her belief is that it is essential to have a good relationship with all members of a patient's rehabilitation team and has developed great relationships with an extensive network of consultants, local GPs, chiropractors and personal trainers. Isy is passionate about getting you back to where you want to be, whether your focus is returning to work, sport or activity following surgery or injury, she will guide you completely.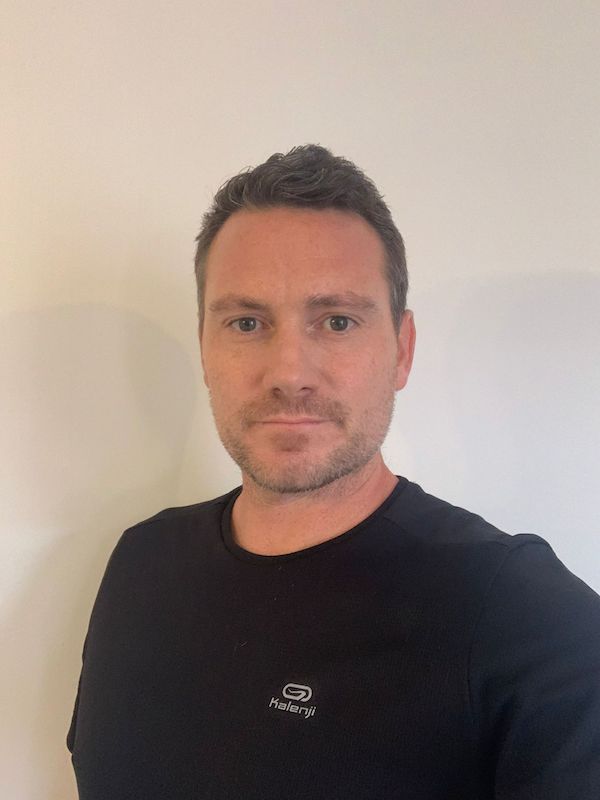 My name is Paul Morrison, and I'm a Chiropractor and sports massage therapist from Hertfordshire in the UK.

Before I was a Chiropractor, I was a painter and decorator for 15 years with my own business. Even though I loved my job, after so many years and lots of work and awkward positions, I was suffering from lower back pain which had caused disc bulges and started to affect me to the point where I couldn't walk and was in excruciating pain.

This is how I found Chiropractic as my best friend was a Chiropractor, and his treatments helped me immensely. Combined with regular massage, it kept me going for many years. Still, ultimately, I needed a change of career as I wasn't sure I could do my job for another 20 years.

With the encouragement of my Chiropractic friend, I went back to university part-time at the age of 32 for six years to study Chiropractic, where I qualified in 2018. I wanted to help people in the same way that it helped me and help them understand how they use their bodies and the improvements that can be made.

Most people put up with pains that they think are normal and can be easily solved, and so I enjoy changing people's perceptions of what they think they should be feeling compared to what they have got used to dealing with and thinking that nothing can be done.

I completed an ITEC level 5 sports massage qualification alongside my degree. For me, treating the muscles can sometimes be just as essential as any other treatment when appropriately delivered, compliments Chiropractic perfectly.
I also love sport, I played football and cricket to decent local levels into my 30s, so I can understand many sporty clients and how they use their bodies and help them get the most out of their sports.
Don't suffer with pain any longer...